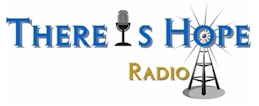 There is Hope Radio is a live talk show that discusses the topics of Addiction & Recovery. It broadcasts live every Saturday night from 8pm-9pm Pacific time on KGNW 820 AM in Seattle. You can also listen to the show on the Internet by going to www.kgnw.com and click on the Listen Live link.
To learn more about the show, listen to podcasts of previous shows, an obtain a variety of resources on recovery go to:
www.thereishoperadio.org
Addiction & Recovery Resources



After-Care is critical after a person goes to either a 28-day detox program or a longer in-patient program. Once they are out of the facility they normally need a safe place to live for at least a few months or even longer.
Fairhaven House is an affordable option. Fairhaven House is a low-income faith based clean & sober housing and discipleship program that has a zero tolerance for alcohol, drugs, gambling, or other addictions. It is a peaceful place for individuals to work on their recovery. They have men stay for a few months and up to 18 months.
Some individuals live at Fairhaven House for a few months even when they have their own home because they want some clean time before going back to their home.