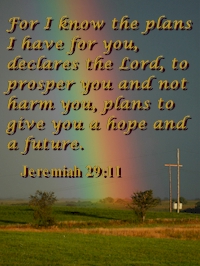 Still wondering if there is hope? We have over three years of podcasts with stories of lives changed, insights on how to overcome and stay free from an addiction. Interviews with counselors. Check it Out!
There is Hope!



There is hope for those who are struggling with an addiction. There is a way out of the mess. There are solutions. Yes, it will require time, patience, work, and maybe some let downs. But we want you to know There is Hope!
There are no guarantees that your loved one will beat their addiction, but Christian Intervention is here to help create the best environment and the best plan possible for the greatest chance of seeing a successful intervention, some of the best treatment, and some great after-care.
We can assure you that we will do our very best to be you and your loved one's best advocate throughout the process. The greatest reward for Rich and Carmi is to see a hopeless situation turned around for good, to see healing occur in a family.
The more that everyone can be on the same page to believe that ultimately the recovery for an addict is in the hands of a higher power bigger than any of us, the greater the success is seen in regards to an intervention. Our God loves showing His glory through miraculously working in an individual's life. That is why you can have hope.
Rich and Carmi have seen God do some amazing things in the lives of people who started making the decision over a period of time to allow Him to take control of their life.
Give us a call toll-free 1-866-926-8463. We are here to help.